Microsoft just made life a little bit easier (and fun) for Teams users. The customized background feature is currently being released. This feature enables you to switch your messy appartment into a fancy beach, penthouse, or anything else you prefer.
First off, this feature is still being rolled out, so it may not yet be available to you. In case it is available, here's a small overview to get started.
first, you can find the custom backgrounds in your teams meeting under the "show background effects" button as shown below (keep in mind you need to have your webcam enabled to do this).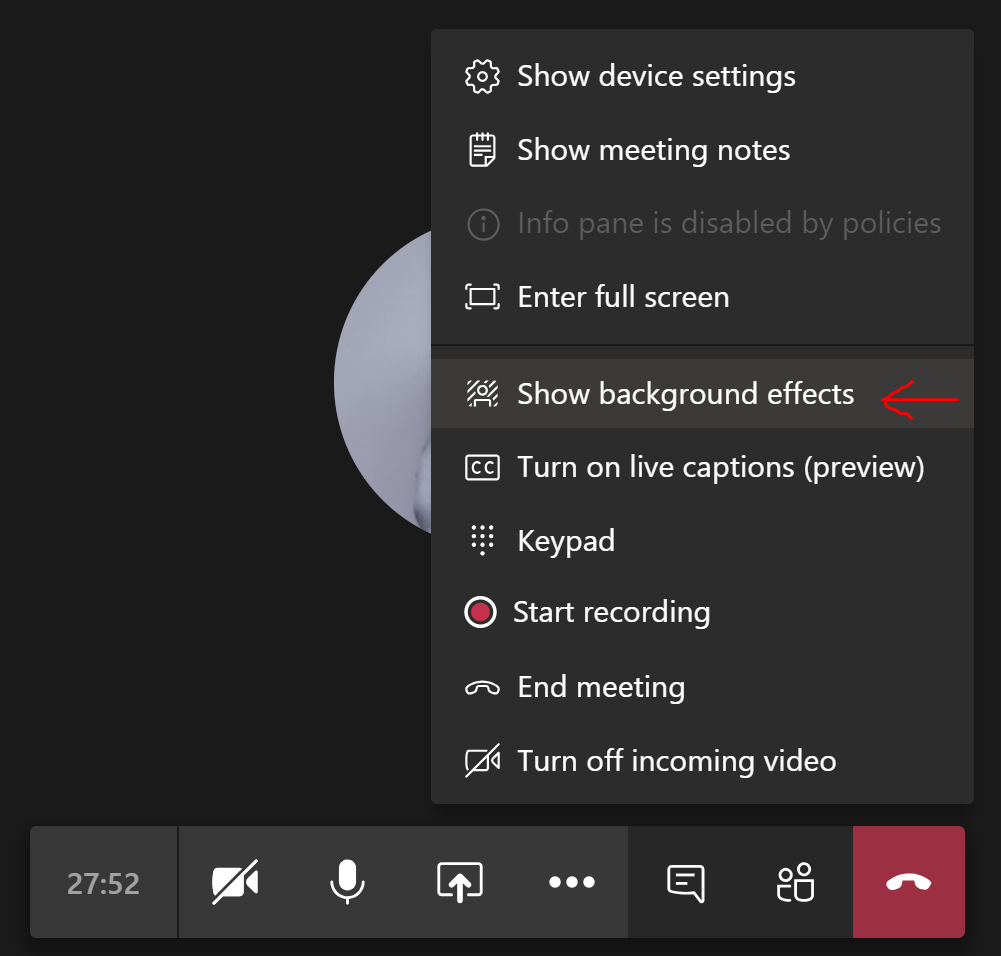 You now have access to several standard backgrounds. Not your cup of tea? No worries, you can also add different images to the list. To do this, navigate to the following location on your device:
%APPDATA%\Microsoft\ Teams\Backgrounds
Upload the image you want to use as a background in the "uploads" folder and you will be good to go! (Make sure the resolution of the background is roughly the same as your webcam)
Want to add a personal touch to your background? Consider making it a digital businesscard. PowerPoint enables you to make a slick background without too much effort. Simply export the slide as a png and upload it to the above mentioned location.